Diplomate of Oriental Medicine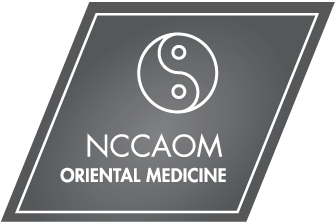 A Diplomate of Oriental Medicine is a practitioner who is certified by the National Certification Commission for Acupuncture and Oriental Medicine (NCCAOM®) and has met the certification requirements for both acupuncture and Chinese herbology. It is a considerable professional achievement to earn the designation Diplomate of Oriental Medicine (NCCAOM). NCCAOM certification indicates to employers, patients, and peers that one has met national standards for the safe and competent practice of acupuncture and Chinese herbology as defined by the acupuncture and Oriental medicine (AOM) profession. For additional information, about the Diplomate of Oriental Medicine, please visit the NCCAOM Website.
License of Acupuncture, State of North Carolina
The State of North Carolina Acupuncture Licensing Board (NCALB) regulates the practice of acupuncture in North Carolina to promote the health, safety and welfare of the public. The NCALB performs a rigorous review all acupuncture license applications and ensures the credentials of all licensed acupuncturists meet a high standard. Only those who qualify are legally permitted to practice acupuncture in North Carolina. In addition, the NCALB requires all licensed acupuncturists maintain an active license to practice in North Carolina and attend continuing education classes to keep their knowledge up to date.
Heather is licensed by the NCALB to practice acupuncture in the State of North Carolina.
National Provider Number
The NPI Number is a unique 10-digit number issued by the Centers for Medicare & Medicaid Services to health care providers in the United States.
NPI #1992444764